East meets West
200 Hours Vinyasa Yoga Teacher Training
With
Swami Samarpanananda Saraswati
& Ana X Chakora
April and May 8th - 30th 2020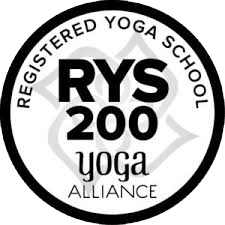 Do you have a desire to teach and heal others through yoga? But, at the same time, you know there's still some work to do on yourself first?
If this is you, then this is the perfect training programme.
The Ashram is surrounded by the evergreen forest, banana trees and a stunning little river that flows directly to the Ganges. This sacred setting will hold space for you to breathe, release and absorb the knowledge shared, so you can take the first steps of your true yogic path.
Your training certificate will be in Ashtanga Vinyasa, and our curriculum adheres to the curriculum laid out by Yoga Alliance, with some amazing additional extras we feel you deserve. You will have the opportunity to experience different styles of yoga and movement within our dynamic schedule. These will include acro-yoga, aerial, yin, restorative, pre-natal, and Hatha.
The foundational principle of the East meets West training programme, is to prepare you to be a yoga teacher in the most authentic way possible, but also preparing you to teach in the 'real world'. Because of this, you will do over 60 hours of dedicated teaching practice, and over 100 hours dedicated to learning asana and developing your own self practice.
Throughout the course you will also learn many different applications of Yoga Philosophy, Meditation, Pranayama and Shatkarma. All of which, we hope will stay with you and make an appearance in your daily lives forever.
Another spectacular extra we are offering during the course, is the opportunity to have a complimentary Pellowah healing. Pellowah is an energetic healing modality that connects all 12 strands of your DNA, making it ready for activation. It unblocks and realigns all the meridians within the body, giving a feeling of well-being and connection which allows for a Radical Shift in Consciousness. As a result of your healing you may experience new expanded perceptions and a more objective understanding on life. This in turn will enable you to make deeper intuitive decisions, thus enhancing your health and wellbeing. The perfect addition to your yoga journey of self-healing.
Quick Breakdown of the 200 hrs
109 hours ------- Asana Techniques, training and practice
33 hours ------- Anatomy and Physiology
66 hours ------- Professional development and teaching practice
30 Hours ------- Philosophy, Ayurveda, Lifestyle
Read more
What you receive in addition to the standard curriculum
Over 60hrs Practical Teaching learning
Over 60hrs Physical Asana Practice
Pellowah Healings
Acro-yoga and handstand workshops
Evening classes in yin and restorative
Group mantra singing
Sound healing
In-depth classes on the art of assisting
Authentic yogi lifestyle
Karma Yoga
Daily Schedule of TTC except Sundays Holiday:
| | |
| --- | --- |
| 6.00am | Morning Tea |
| 6. 15 to 6.30am | Silent Mediation |
| 6.30 - 7.00am | Shatkarma |
| 7.00 - 7.30am | Pranayama |
| 7.30 - 9.00am | Asana |
| 9.00 - 09.30am | Breakfast |
| 10.15- 11.45 am | Anatomy |
| 11.45 - 12.00 noon | Tea Break |
| 12.00 - 1.00 pm | Align, Assist, Teach |
| 1.00 - 1.30 pm | Lunch |
| 2.30 - 3.30 pm | Karma Yoga |
| 3.30 - 5.00 pm | Philosophy on Patanjali Yoga Sutras |
| 5.00 - 6.00 pm | Vinyasa / Hatha |
| 6.00 - 7.00 pm | Meditation |
| 7.30 - 8.00 pm | Dinner |
| 8.30 - 9.00 pm | Mantra / Sound healing / yin / restorative / free time, /Group silent meditation |
| 09.15 pm | Lights outs |
Upcoming 200 Hour Yoga Teacher Training India 2020
8th April: Arrival day: 5pm opening ceremony.
9th April: 6am Course begins
30th April: Final Exams 5pm Closing Ceremony
31st April Departure in the morning.
8th May: Arrival day: 5pm opening ceremony.
9th May: 6am Course begins
30th May: Final Exams 5pm Closing Ceremony
31st May Departure in the morning.
Your Return
Through your experience with us at Samarpan, you will come away empowered and ready to teach. You may also feel like you are not the same person as you were when you first walked through the door. I had this explained to me by my teacher, Dylan Werner at my 200hr ...This is my interpretation of his words…..
In your life previous to this training, you were a round peg, and all your friends and family were also round pegs, and you hung out on the line together. But after this training, you may find yourself transformed into a diamond. And you are no longer able to hang from the line anymore, for you are a diamond. Freshly cut, but unpolished, and now is the time to add the polish as you take the next steps along your path.
This being said, I'm not saying that you will no longer be able to hang out with your friends and family! Just that this training is a transformational course, and will set you up with incredible tools enabling you to go on with your journey. Wherever it may lead you.
Our promise to you at Samarpan, is this: By completion of the 200hr, you will have confidence in yourself, in your own practice, in your ability to teach, and your ability to seek work. Your journey of transformation will have begun, and you will have a taste of what it feels like to have connection to your true self.
We hold space for you with unconditional love.
We hold space for you to release, learn and set free.
We hold space for you to breathe in a new life.
We are here to serve you.
Ashram facilities
Traditional vegetarian Indian food
. The menu is a strict Sattvic diet to help maintain internal balance. With, of course, the occasional treat
Basic accommodation
Single bed
Bed sheets, pillows,
towels NOT provided
Limited toilet paper provided
Shared rooms with shared bathrooms and showers
Free Wi-Fi in specific areas
Environmentally friendly
Surrounded by forest
Roof-top chill-out area
Kitchen
Smoke-free property
Indoor and Roof Top Yoga Shala
Lots of monkeys!
Amazing Access a natural stream that leads to the Ganga

Ana's passion shines so bright, and her down to earth, real-life application makes anything seem possible. Her classes are intuitive, creative, joyful and create an experience for you to connect with your true self. She only has one rule. No one is allowed to say, 'I CAN'T'! Rather, let's open our minds to find a way that works for you. Thereby, making the unachievable achievable.
Her classes encourage you to explore, challenge and expand what you think is possible within your mind and body.


Over the past 3 years, Ana has built a reputation on integrity and honesty, treating all students as equals. She shares her knowledge of the 8 limbs of yoga, not just asana. This teaching approach sees her students develop within all 8 limbs, and integrate this into their daily lives.
Ana's teaching training experiences have been at extremes. Her 200hr was with Dylan Werner in 2017, where she went on to teach full time in Australia for 2 years, this lead to her 300hr was in Rishikesh with the Himalayan Yoga Associa-tion; two incredibly different experiences that have sparked her life purpose - to teach teachers and prepare them for the real world, whilst exposing them to what it truly means to live the yogic lifestyle. Since dedicating her life to yoga, Ana has found her self completing a 200hr Kundalini Tantra YTT, and a 100hr Yin YTT, and teaching at the Yoga Sutra Shala in Spain. The world in opening up under the guide of her Guru, and she is super-excited to be a part of the Team at Samarpan Yoga school in April and May 2020.
At Samarpan Ana will be teaching Asana, Pranayama, Shatkarma and professional development. You will also have the option to receive a Pellowah healing from Ana to help elevate your consciousness, and open you up to the discovery of your own divine purpose.
Course Fee: 1600 Euro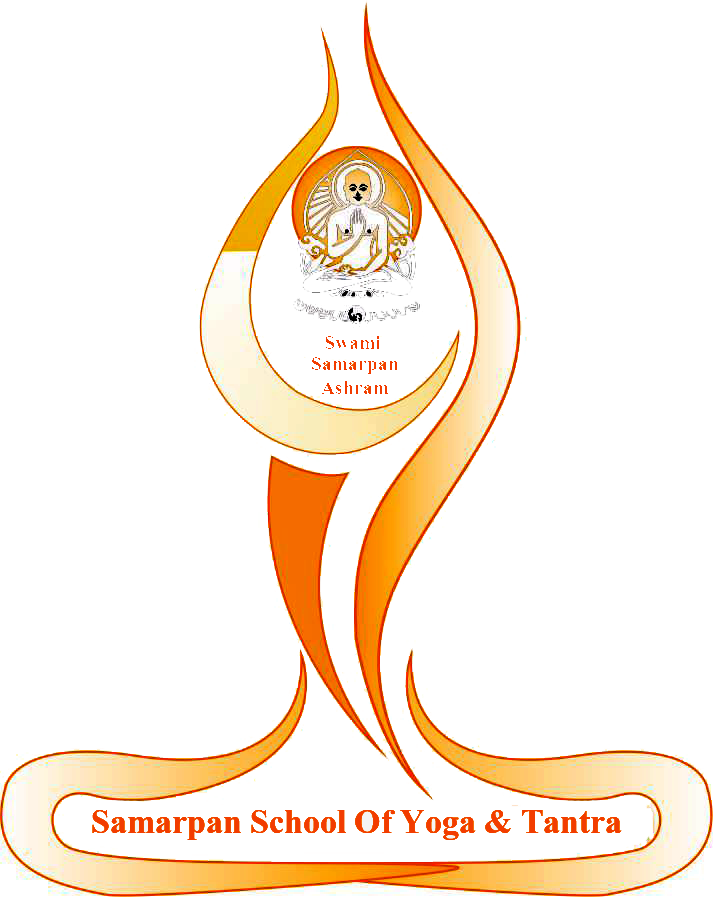 Samarpan School of Yoga & Tantra
We are provide Yoga TTC certificate course
We are registerd yoga Alliance with 200, 300, 500 hours yoga course

YACEP (Continuing Education Providers)